Cuisine de France launches 4 new scrumptious sweet treats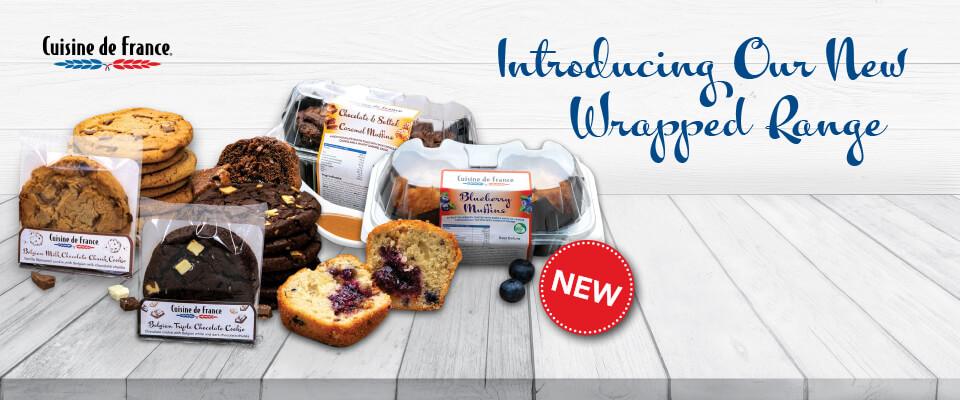 Cuisine de France is excited to share with you that we have added four new products to our sweet treat category.
These muffins and cookies are packed full of flavour and will be popular for those sweet treat seekers. We pride ourselves on our unique, delicious and innovative solutions across all our categories. What makes these products great is the fact they are, thaw and serve, have an extended shelf life and they are all produced in Ireland.
Our Thaw & Serve range below has something for everyone. Each product is packed full of tasty flavours.
2 pack Blueberry Muffins

2 pack Chocolate & Salted Caramel Muffin

Belgian Triple Chocolate Chunk Cookie

Belgian Milk Chocolate Chunk Cookie

CUSTOMER BENEFITS
Thaw & Serve only – no bake off required.
Core Range of flavours available.
Long shelf life
Easy to manage waste levels instore.
Ideal to meet customer demand as sales increase.